Serving
The Greater Midwest
Breeder | Trainer | Groomer Wheaten Health Resource
Champions Over 75 and Counting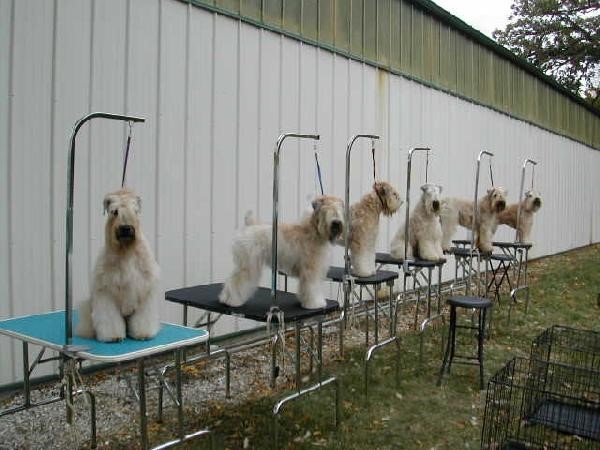 GCH "Colin", GCH "Carey", "Murphy", CH "Splash", CH "Gracie", CH "Folly"
2023: January 6 Wheaton Kennel Club January 7 International Dog Show January 8 Northeastern Illinois Kennel Club @ the Renaissance Schaumburg Convention Center in Schaumburg I will be showing "Joely" for her owner and friend Amy. "Mahala Claire" and "Hi Five" will be back in the show ring soon. Watch for their puppies after they turn six months old!
Tiffen's Cloverleigh Legacy
I'm a paragraph. Drag me to add paragraph to your block, write your own text and edit me.