Serving
The Greater Midwest
Breeder | Trainer | Groomer Wheaten Health Resource
Champions Over 75 and Counting
I love grooming my wheatens and take pleasure in making them look like the breed standard. I am not a fan of the "puppy cut" for the following reasons. 1. The "fall" is there to protect their eyes from the sun similar to the visor we use. If your wheaten's eyes are runny, it is probably because the fall has been removed.
2. Keeping the hair on the ears long often leads to ear infections as they cannot aerate. Keeping too much hair on the sides of the face and also ruin a good earset as it pushes the ears away from the head.
3. There should be minimal hair on the rear and back of the tail for hygenic reasons.
5. Wheatens can sunburn. Their coat is their protection from the direct sun keeping them cooler in summer (and warmer in winter). Please do not allow your wheaten's coat to be shaved on the back for this reason.
5. Lastly, the breed standard for grooming a wheaten has never shown a puppy cut. You can keep the hair shorter, but within the proper framwork.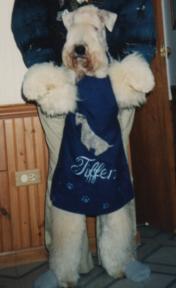 This poor girl was groomed by a "Professional Groomer" for $100! Ouch!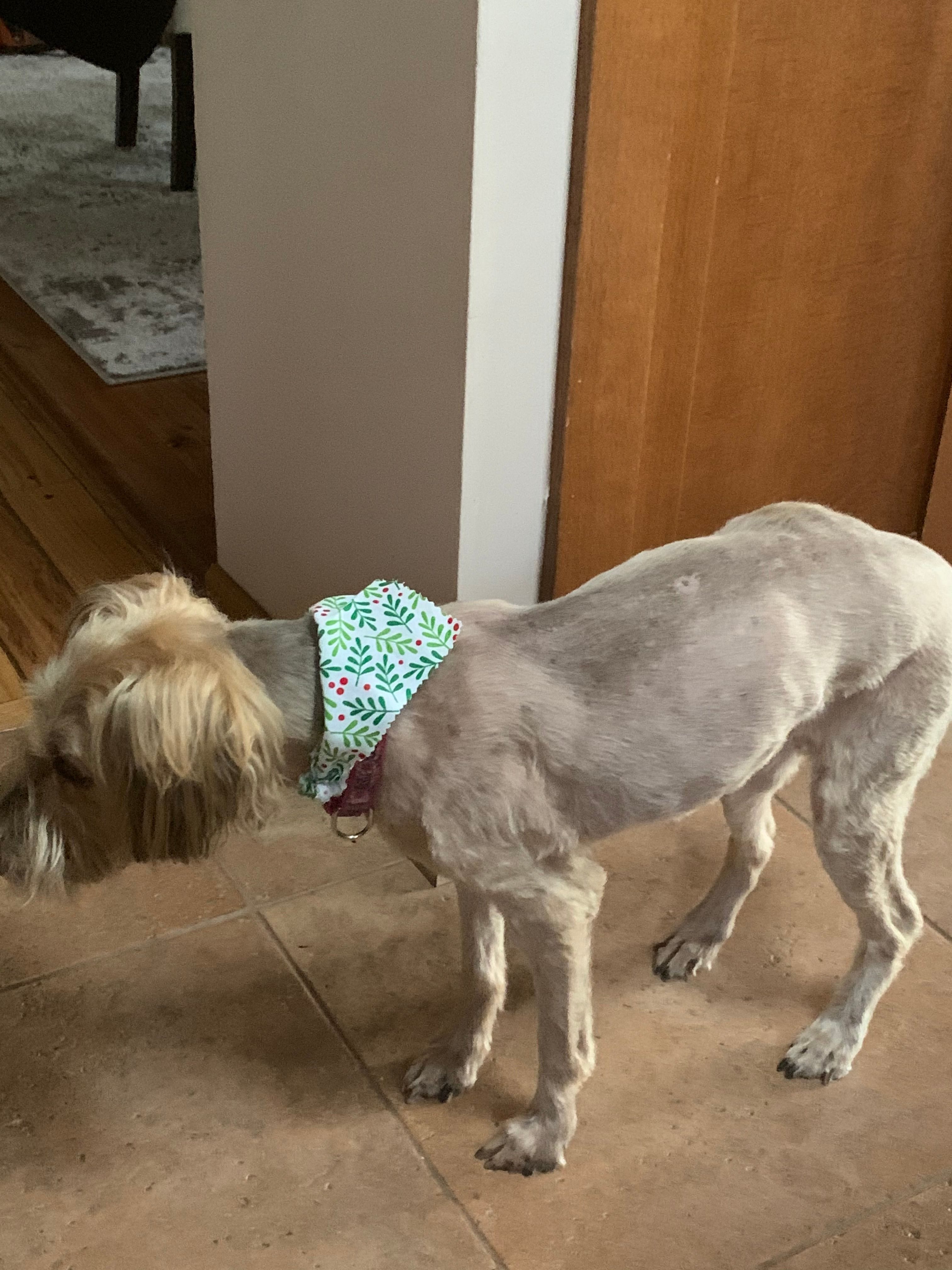 I will be happy to groom any wheaten whether my breeding or someone elses, and I have room in my schedule to add 8 more.
An appointment is required as your dog will be the only one being groomed. You therefore do not have to worry about parasites, fleas, etc. from other animals. No ther dogs will be sharing the room your dog is in. Nor will your dog ever be left unattended on the table.
Your dog will be washed with breed appropriate shampoos and conditioners rather than "products on hand".
Once washed, your wheaten will be blown dry in sections to prevent matting, not caged with an aimed dryer.
Your wheaten will be groomed with thinning shears, not just clipper and scissors.
And best yet, he will look like the breed standard when completed.
Our prices are more than competitive so you will not be charged for the additional care. Can't beat that!
Please call 847-438-4688 for an appointment. At present I have openings for 8 more precious dogs.
Mirror Mirror on the Wall.....I'm the most handsome of all!